Category Archives: Miscellaneous
This summer, over 20 biologists studying meiotic drive in a variety of taxa (including flies, plants, mice, birds and fungi) gathered in the Swiss Alps for a workshop to discuss the outstanding questions on meiotic drive. We were thrilled to be a part of this group. One product of this workshop was a review on the ecology and evolutionary dynamics of drive. You can read the review here:
http://www.cell.com/trends/ecology-evolution/abstract/S0169-5347%2816%2900043-4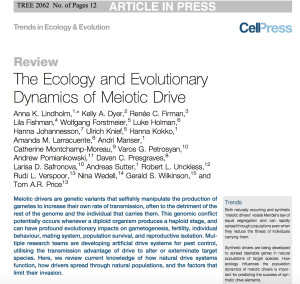 The Larracuente lab is officially open and we are settling into our new space. Check out the People tab to see who has joined the lab.