Objectives:
Involve the growing undergraduate student body in the chapter activities.
Promote collaborations with the OSA student chapter.
Promote activities targeted to undergraduate students.
Budget: 500$ no string attached per calendar year. The committee has complete autonomy on the money destination as long as within the law. The executive board oversees the expenditures and veto them only in cases of law infringement.
Eligibility for joining: Must be an undergraduate student member of the SPIE student chapter.
Current committee members: Raymond Yu (Chair), David Lippman, Demetrious Dowdell, Evan Villafranca, Kaia Williams, (clockwise from top left)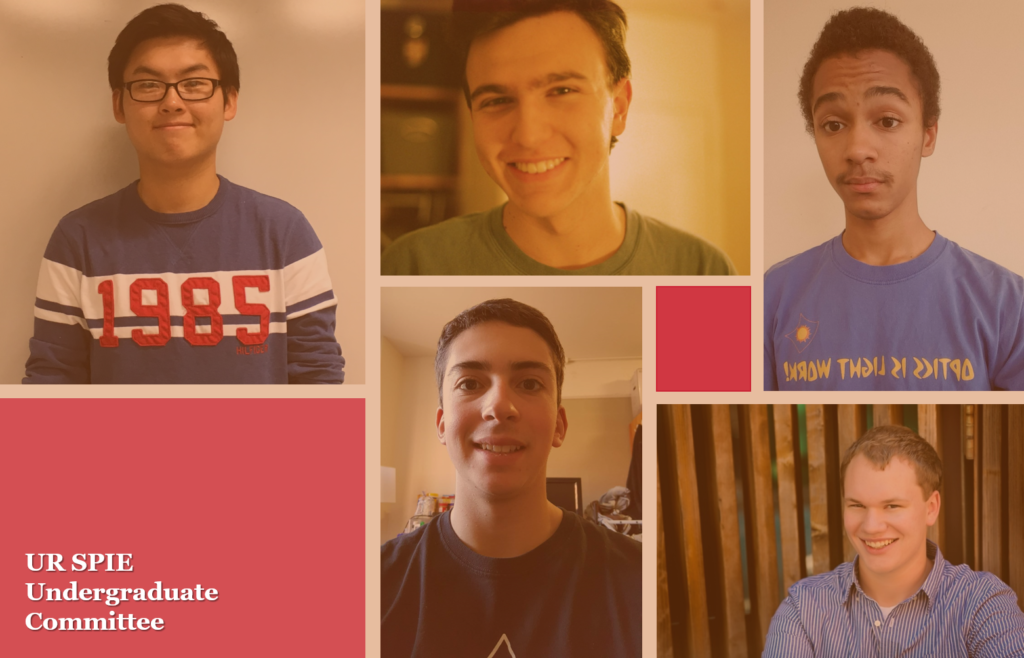 (Date of last revision: 09/20/2017)