SPIE is an international society advancing an interdisciplinary approach to the science and application of light.
The officers of the University of Rochester Student Chapter are:
President
Nicholas Kochan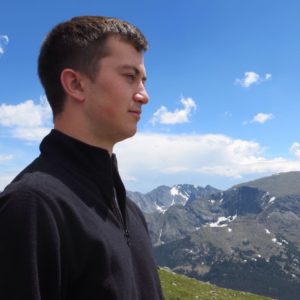 Nick is a Ph.D. student in optics and enthusiastic about connecting the optics community.  His research is dedicated to design and measurement of optical systems and emerging techniques in gradient index optics.
Nick received the BS in Optics from the University of Rochester and grew up in central New York.  In his spare time, he enjoys singing and cycling, as well as involvement in local science outreach and education.
Vice President
Nicholas Takaki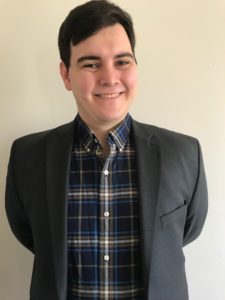 Nick received his Master's and Bachelor's degrees in Computational and Applied Mathematics at Carnegie Mellon University in 2015. In 2015, he joined the PhD Program in Optics at the University of Rochester, working with Dr. Jannick Rolland. His main research areas are freeform optics, mathematical surface description, and aberration theory.
Secretary
Kaitlin Dunn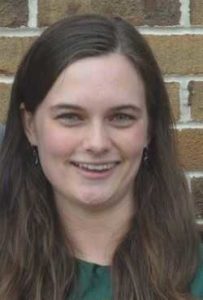 Katie is an optics PhD student at the University of Rochester. She grew up in Penfield, New York and graduated from Clarkson University in 2017 with a double major in Electrical Engineering and Physics and a minor in Mathematics. She is currently working in Andrew Berger's group studying angular scattering from single cells. In her free time, she enjoys Nordic skiing, hiking, rowing and being outside.
Treasurer
Romita Chaudhuri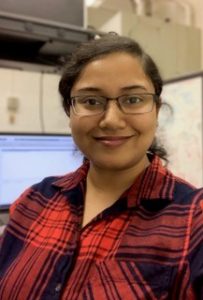 Romita is a graduate student in Optics working with Prof. Jannick Rolland. Her research focuses on development of metrology for freeform optics. Freeform optics improve optical performance while reducing component count/size, which enables emerging technologies like AR/VR.
Romita graduated from Indian Institute of Technology Madras with an M.S in Photonics where she built a Fourier-domain mode locked laser for her thesis. Her undergraduate studies were in Electronics and Communications Engineering from West Bengal University of Technology, India.
When not in the lab she is an avid cook, a portrait artist, and an (occasional) singer.
Communication Officer
Benjamin Moon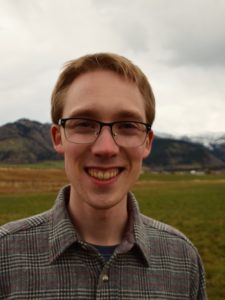 Ben attended Montana State University for his undergraduate degree in Electrical Engineering. After working for a small solid-state laser manufacturer in Montana for a year (Quantel USA), he moved to Rochester where he is pursuing a Ph.D. in Optics. He works in Dr. Jannick Rolland's group studying OCT and OCE for medical imaging applications. He enjoys hiking and biking, cooking and learning new recipes, and playing board games.
Outreach Chair
Saleem Iqbal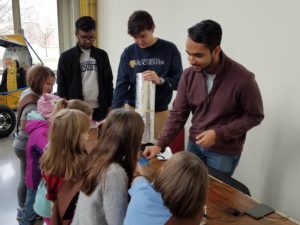 Saleem is a Ph.D. student in Bob Boyd's group at the Institute of Optics, where he studies the nonlinear optical properties of epsilon-near-zero materials. Born and raised in Las Cruces, NM, he graduated with a BS in Physics from the University of New Mexico in 2018. As outreach chair, Saleem hopes to shine a larger spotlight on optics in the local community, and is interested in exploring more effective methods for communicating science to younger audiences. When he isn't thinking about such serious topics, he enjoys music, literary fiction, and basketball.
Web Admin
Saniat Ahmed Choudhury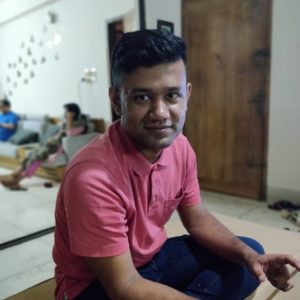 Saniat is an Optics Ph.D. student at the University of Rochester. He is working with fiber lasers and amplifiers in Dr. John Marciante's group, where he also dabbles in laser processing of materials for different applications. Saniat completed his Bachelor's and Master's degrees in Electrical Engineering at Independent University, Bangladesh, where his research was in the field of solar photonics and plasmonics. This prompted him to apply and come to the Institute of Optics for his post-graduate studies.
Besides his studies and research, Saniat likes to do photography, play the guitar and cook.
You can contact us at urspie@gmail.com