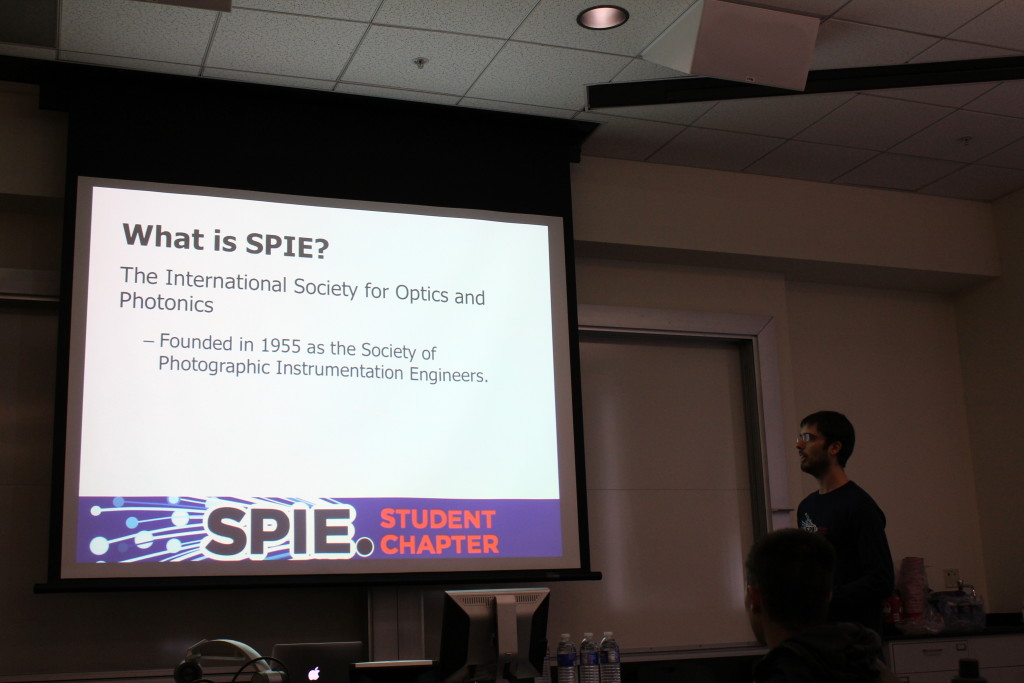 On Feb. 5th, the SPIE student chapter hosted a general interest meeting in collaboration with the OSA UR chapter. The student turn out was great, representing a nice mix of undergraduate and graduate students in optics.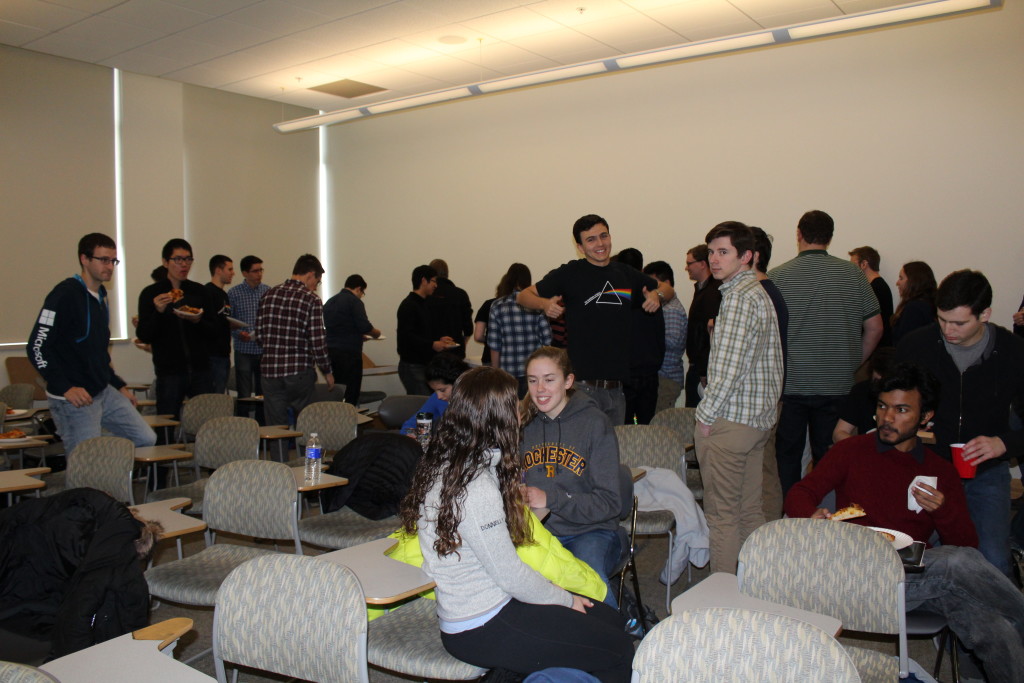 The main goal of this interest meeting, aside from providing free pizza, was to attract students for two new committees that we are setting up: the Undergraduate Committee and the Outreach Committee. We hope that with the generated interest in these two committees we can provide more services and opportunities to our members.
Fun fact: the University of Rochester SPIE Chapter is now the chapter with the largest number of students in the world!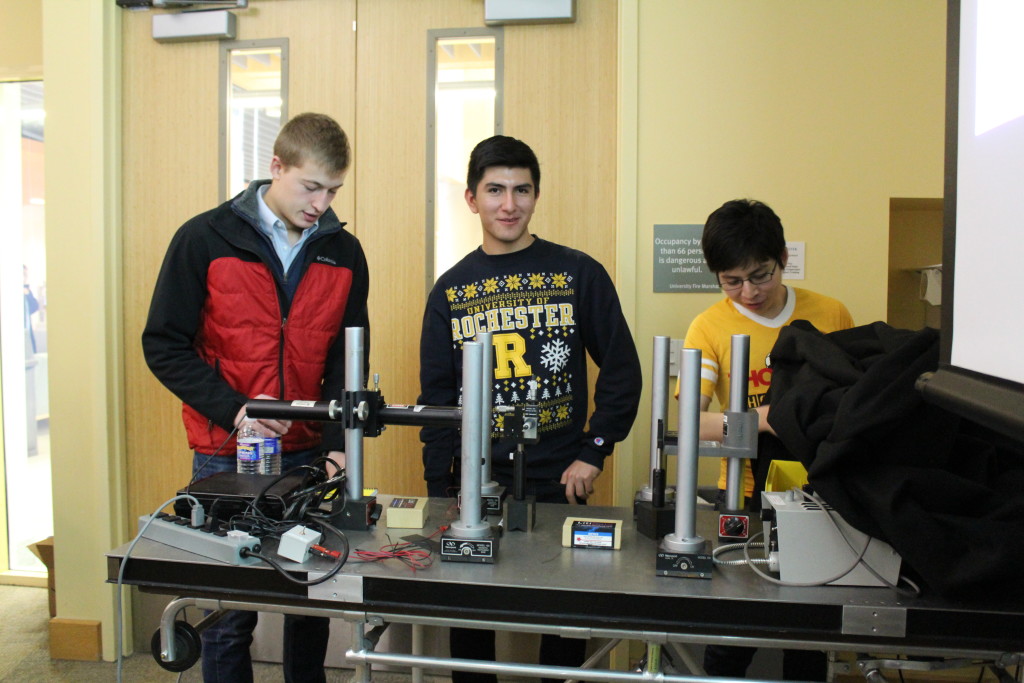 Aside from being a great partner in setting up this meeting, the OSA Chapter also provided laser decorations around the room for some optics ambiance. Per brought in an entire optical setup – because Per is awesome – so that students can create their very own holograms.