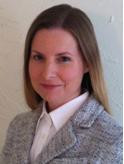 On Friday, September 13th, a representative from FARO Technologies will be present.  Please join us for a lunchtime session featuring a company presentation, product demos, and, of course, free pizza.  See below for more details.
Speaker:  Michelle C. Edwards
Title:  Optical Technology in Imaging and Portable Coordinate Metrology – Bringing the Real World to the Virtual World.
Abstract: FARO the world's most trusted source for 3D measurement technology, develops and markets computer-aided measurement and imaging devices and software. Technology from FARO permits high-precision 3D measurement, imaging and comparison of parts and complex structures within production and quality assurance processes. The devices employ varied technologies, and are applied to compare real world parts to engineering design data in industries such as aerospace and automotive; The devices also capture the as-built state of objects and define them in the virtual world to allow for duplication, modification, or documentation of the data needed in industries. This session will present the technology, and allow opportunity for hands on experience with a laser tracker, laser scanner, and Scan arm.
Venue: Goergen 108
Date: 9/13/13
Time: Noon – 2 pm
Speaker Bio: Michelle Edwards is the Applications Engineering Manager for the Americas Region, at FARO Technologies Inc, the leading provider of 3D laser measurement tools.  Michelle has worked for FARO Technologies since 2003. She leads a team of 28 engineers, who are in the field supporting the firm's clients, account managers and distributors in the sales, installation and training processes.  Michelle is also accountable for the recruitment of engineers for her team.    At FARO, Michelle has been a part of projects in support of customers including GE Energy, the US Army, NASA, Lockheed-Martin, Boeing, Hyundai and hundreds of other initiatives.   The type of projects have included  development of inspection routines, customization of training programs, and adapting new technology to enable modifications and upgrades of aircraft & vehicles onsite instead of transporting them.
Prior to joining FARO, Michelle was a business owner in the hospitality industry operating a franchised hotel and restaurant.  In her business, she led the initiative to ensure guests, corporations, and neighboring businesses all communicated to achieve the highest level of satisfaction for customers.
Michelle received a BS in Aerospace Engineering from the Embry Riddle Aeronautical University.  She lives with her husband and two children in Ormond Beach, FL.